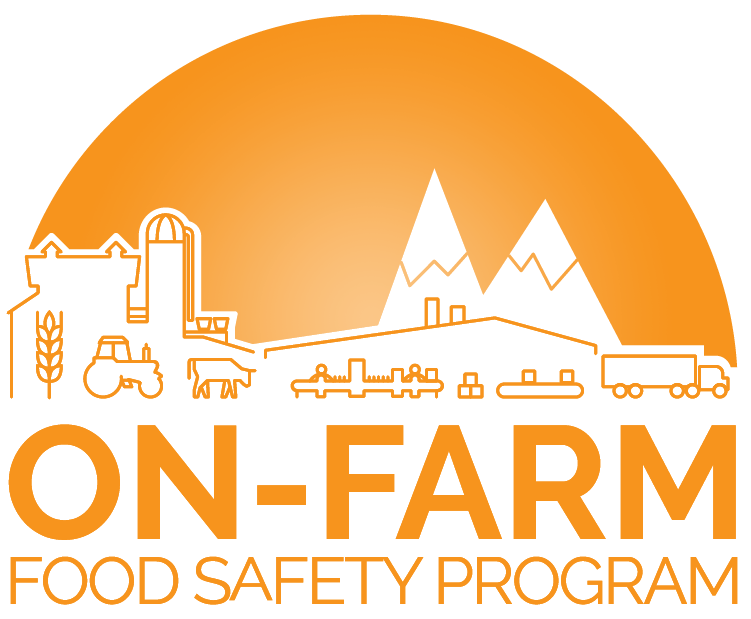 FAQ
If I'm not on any of the priority lists, can I still participate in the program? Yes. Multiple factors are taken into consideration when evaluating applications, risk priority is merely one element. Even if your company is not on the priority list, you are still encouraged to apply if eligible.
Can we make multiple funding requests? Yes, you may make more than one funding request as long as they are aligned with the activities outlined on your Workplan and contract.
Should we apply for the program? Our company does not have many resources. Yes. The purpose of the Post-Farm Food Safety and Traceability Program is to advance a company's already existing strategies through cost- sharing. If you have a set budget or limited resources, we can work within the budget that you have allotted to spend and the funding should assist you in bringing on the help that you need.
We are almost ready for our food safety and/or traceability system to become certified. Should we apply for the program? Yes. The Post-Farm program funds pre-audit assessments as well as first- time third party HACCP-based audits. We encourage all eligible businesses, no matter where you are on the food safety spectrum, to apply for program funding!
What if we want to work towards another certification, such as BRC or SQF? All globally recognized certifications are HACCP based, and therefore eligible.
My company is already HACCP certified. Am I eligible? Yes. HACCP certified establishments are only eligible for Traceability projects and activities. A maximum of $19,000 of funding is available for Traceability projects.
Is our gluten-free/halal/organic/etc. certification HACCP-based? No. Certifications such as these will not deemed to be full HACCP-based food safety management systems.
What if we complete the process but don't get to the certification stage? While an audit is encouraged, your company will still be able to indicate to buyers and regulatory agencies that it is now or nearing HACCP compliance.
I applied for the Post-Farm Food Safety and Traceability Program in its last term, but the program closed before I was able to implement my workplan or receive funding. Can I apply again? Yes. All former applicants who were unable to receive their funding or implement the workplan in the last term with BCFPA will be seen as a priority in this new term. Because the data was not transferred, all former applicants must complete the new application process in full.
If a client has a previous assessment and/or workplan, is it valid? The previous assessment and workplan is still valid; however, the TPA will adjust the format to align with the current Post-Farm workplan templates. In best practice, if the assessment or activities appear to be dated, the TPA may ask you to seek another assessment under the project funding.
Are assessments required for all participants? While not required for every participant, the companies who have never received an assessment will be asked to do so. Covered under the project funding, the sequencing of the assessment and related activities will be determined by the TPA when developing the Workplan before accessing other pockets of funding. These assessments must be completed by an approved Food Safety Advisor (FSA).
Can I use the same advisor/consultant as last year? The approved FSA's available for use in this term are listed in Appendix C, you may select your own advisor from this list.
How do I apply for the program? The first part of the application (Part A: Eligibility Form) is accessible to everyone on the Post-Farm website. The second part of the application (Part B: Funding Application) is only accessible to clients who are deemed eligible. Access to this application is given via email to eligible clients. Review section 4 of this manual for the detailed application steps.
How do I know how much funding my company is eligible to receive? Each facility is unique, therefore, funding is determined on a case-by-case basis, depending what a company needs most to move it along the food safety spectrum. In general, all participants are eligible for either the full $20,000 worth of funding, or the $19,000 of funding for traceability projects. You will work with the Technical Program Advisor to develop a Workplan that is right for your business. In most cases, you should be able to use the full budget available.
Can I use the full $20,000 worth of funding (or $19,000 for Traceability projects)? Yes, as long as all of your activities are deemed eligible.
Is my west coast seafood establishment eligible? Yes. Seafood establishments are only eligible for Traceability projects and activities. A maximum of $19,000 of funding is available for Traceability projects.
Does my abattoir business qualify? Yes. Abattoirs are eligible for the post- farm program, but the must be able to provide their Premise Identification Number. Abattoirs are also eligible for 70% coverage for tag readers and related software.
I already have an idea of how I want to use the funding. Can I go ahead and continue with these plans? Each applicant will develop a Workplan with the TPA as part of their funding request. To the best of our abilities, we will try to incorporate your ideas and plans into the Workplan. Please remember that the development of food safety management systems takes precedence over all other requests.
Can I change my contract once it is issued? Yes. Clients may request an amendment to their contract as they progress through the project (a consultation with an FSA may be recommended beforehand). Clients may complete an Amendment Request Form on their My Profile account. The TPA will review this request and will discuss the changes with both the Registrar and the client.
What if I can't complete my activities within the outlined deadline? If you feel you will not reach your deadlines, please contact the Program Registrar: Dayna Poulin – dpoulin@fphrc.ca
Why do I need to provide detailed financial information? By providing the status with your businesses financial institution, as well as recent financial statements, the Program Registrar can gauge the financial stature of an applicant. This way, the Registrar can approve eligible companies in good standing with minimal to no debt.
Can I claim expenses that are also related to food safety or traceability before my contract date? No. The only expenses that will be reimbursed are outlined on the clients' workplan and contract. These activities must be implemented from the date stated on the contract, no exceptions.